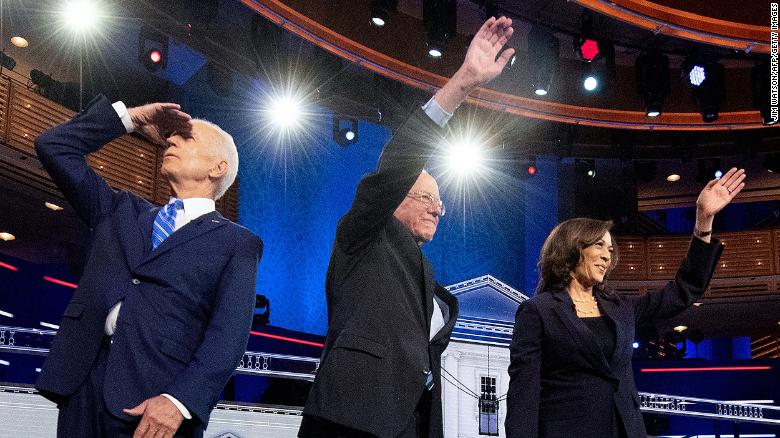 Listen closely to California Sen. Kamala Harris, and she'll tell you exactly what the Democrats are thinking: we're a part of the government, and we're here to help (whether you want it or not).
First, she admonished her fellow candidates to stop fighting.
"Hey guys…America does not want to witness a food fight. They want to know how we're going to put food on their table," she scolded early on.
Then came her big moment to prosecute the front runner, Joe Biden. Her ambush on his position on busing should have been predictable for Biden, but he clearly wasn't ready and had no plan to counterattack Harris on her controversial record as California's attorney general (which would have been the smart play).
But her closing caught my attention, as it recalled a sentiment she made in her food fight quip – the government is going to take care of you.
"I have what I call a 3 a.m. agenda, that is about everything from what we need to do to deliver health care to how you will be able to pay the bills by the end of the month."
She started with talking about the government putting food on your table and ended with talking about the government paying your bills.
There was great honesty in those lines – I would argue that Democrats view government as a welfare state, not as a vehicle to create an economic environment where families can provide for themselves. This fundamental difference in the two parties will be on display in 2020. Democrats have sweeping government solutions for everything, and some candidates already admitted they will raise taxes to pay for it.
On Wednesday, Julian Castro said his health care plan would cover abortions for transgender people, and tonight, every Democrat on stage agreed that his or her health care plan would cover undocumented immigrants. These two moments sent a strong message to independent voters in swing states, and I am not sure Democrats are going to like how it was received.
Harris and the rest of her cohorts gave passionate defenses of a massive expansion of the federal government, even covering people who aren't citizens. This sentiment will make up the core of the Republican attack over the next year and a half – they will raise your taxes to pay for stuff for other people. Period.
Scott Jennings, a CNN contributor, is a former special assistant to President George W. Bush and former campaign adviser to Sen. Mitch McConnell. He is a partner at RunSwitch Public Relations in Louisville, Kentucky. Follow him on Twitter @ScottJenningsKY. 
Original Source